Air Conditioning for all Vehicles,
Trucks, Buses & Machinery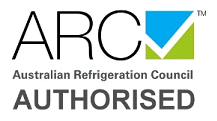 We are a fully authorised ARC repairer and we specialise in automotive air conditioning.
We will inspect your air conditioning system and notify all customers of any repairs prior to carrying them out. We will ensure your system is running at full efficiency and all repairs comply with current laws and regulations.